ACL Cables crowned as the Most Valuable Consumer Brand – Building material category & Most Loved Brand in building material – electric category by LMD Brands Annual Ranking 2022
2022-04-26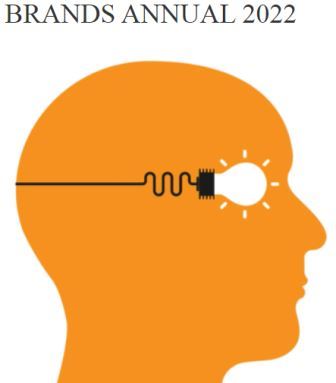 ACL Cables PLC, the nation's No.1 cable manufacturer, has been ranked as the most valuable building material brand, according to LMD Brands Annual Ranking 2022 published by Brands Finance Lanka, the premier index of Sri Lanka's most valuable consumer brands. Notably, this was the second consecutive year for the brand ACL, to achieve the celebrated milestone.
Reinforcing the company's position, ACL was also ranked as the most loved brand in the category of building material – electric, which is a first time accolade of such for the brand.
In comprehensive rankings of consumer brands, ACL was ranked in the 37th position, making it the 7th consecutive year of being classified in the Top 50 Most Valuable Consumer Brands in Sri Lanka. Notably, ACL is also the sole cable company and only electrical appliance company showcased amongst the Top 50 Most Valuable Brands in Sri Lanka
Furthermore, the ACL Cables total brand value for 2022 has escalated by 17% compared to the previous year, boasting a brand rating of AA-.
The LMD Brands Annual 2022 rankings are a landmark achievement for ACL's corporate history. Demonstrating the company's flourishing market presence, it was listed among the Top 50 Most Valuable Consumer Brands in Sri Lanka, classified as the Most Valuable Consumer Brand in the Building Material sector and the Most Loved Brand in the category of Building Materials – Electric.
Commenting on the accomplishment, Lakshman Bandaranayake, General Manager Sales and Marketing ACL Cables PLC said, "This has been an iconic achievement for ACL as a brand. Stepping into our 60th year in business we are extremely happy and humbly proud to experience such a milestone. I thank all our stakeholders, both internally and externally in enabling us to achieve great heights even during challenging times. I believe together we will be able to continue our successful journey in the next few years setting the bar towards more outstanding accomplishments."
Elaborating, Shavinda Senanayake, Brand Manager ACL Cables PLC added, "I believe this achievement validates our hard work and efforts in developing the ACL brand during the past 7-8 years. Our special attention to smart, impactful communication and brand building techniques has successfully contributed to position the ACL brand amongst consumer mindsets. We developed solid short-term and long-term brand strategies with dynamic brand building processes and used it positively to blend and accelerate the brand value of ACL. This has paved the way for us to gain the above multiple accolades within a short period and most importantly maintain consistency in all achievements. I truly believe this is a collective effort of all of us at ACL and I am confident that we will gain much higher and significant brand success in the years ahead."
Brand Finance Lanka, the pioneering brand valuation and strategy firm, releases its annual review of Sri Lanka's most valuable and strongest brands in LMD's Brands Annual. Brand finance is the pioneering brand valuation and strategy firm in Sri Lanka. The 2022 is the review's 19th consecutive year of publishing the Most Valuable Brands and Most Loved Index providing a well-researched and comprehensive analysis of Sri Lanka's consumer brand landscape.
Sri Lanka's Most Valuable and strongest brands are based on consumer behaviour and financial metrics, derived through a bespoke market research study and publicly available information of listed companies. The evaluation model follows a seven-step process, beginning with identifying the top performing brands among companies listed on the Colombo Stock Exchange.
ACL Cables PLC leads the cable market with a share of 70% as a group. ACL has developed itself into a business, which not only sells cables but electrical switches, a range of single phase and three phase circuit protection devices, ceiling fans and many more electrical accessories.