ACL Cables PLC crowned Sri Lanka's Most Valuable Brand 2021 in the building material category
2021-05-21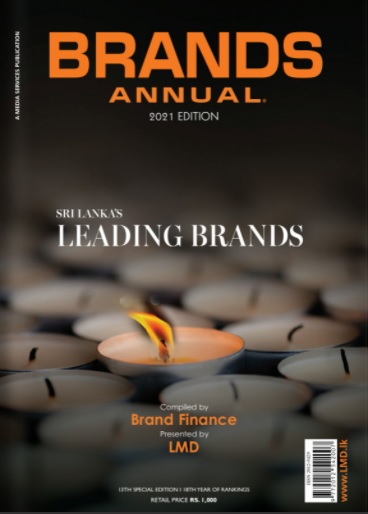 Providing its dominant position once again, the nation's No.1 cable manufacture ACL Cables PLC was crowned among Sri Lanka's most valuable building material brand for 2021 according to the annual index released by Brands Finance Lanka recently.
Brands Finance Lanka, the world's leading independent branded business valuation and strategy consultancy firm declared ACL Cables as the Number 1 and most valuable building material brand in Sri Lanka with a brand rating of AA.
Earning further kudos, ACL Cables climbed eight notches in the overall ranking table to be positioned at number 36 compared to last year's ranking of 44 and the only cable brand to be ranked amongst the top 40 companies in the country. ACL brand was valued at (Rs. M) 2687, which is 17% higher than the year before.
This has been the 6th consecutive year for ACL Cables to be prestigiously ranked amongst the Top 50 most valuable brands in Sri Lanka and the first to be ranked as No. 1 in the category of building material.
This is a milestone that has not been achieved by any cable or electric appliances manufacturer in Sri Lanka to-date.
This has been a significant ascend over the years as in May 2015, ACL was initially placed 60th as a brand. Since then, ACL Cables has scaled several milestones and today is proudly ranked 36th, which is a 24-notche rise during the past six years.
Sri Lanka's most valuable brands is an annual brand study compiled by Brand Finance and presented by Lanka Marketing Digest (LMD). Brand Finance is the pioneering brand valuation and strategy firm locally as well as internationally.
Sri Lanka's Most Valuable and strongest brands are based on consumer behavior and financial metrics, derived through a bespoke market research study and publicly available information of listed companies. The evaluation model follows a seven-step process, beginning with identifying the top performing brands among companies listed on the Colombo Stock Exchange.
The strength of a brand is determined through the developed Brand Strength Index (BSI). Further analysis into the brand is through its brand investment, brand equity and finally the impact on business performance.
Commenting on this significant ranking ACL Cables Managing Director Suren Madanayake said, "As always we has once again proved our excellence and dominance in the space we operate. Throughout the past 5-6 years ACL has accelerated its position and brand power. We have worked hard as a team to take ACL to where it is now. This survey proved our leadership not only in the space of cables and electrical appliances but also in the larger category of building materials, which we operate in. Today we can be proud and enjoy the success we have achieved to-date."
He added, "As a brand we are extremely delighted of our achievements, especially our performance amidst a global pandemic. I would like to thank our brand marketing and sales teams for their supreme efforts and contribution towards this remarkable triumph. Also my heartfelt gratitude to all our customers and stakeholder who have journeyed with us for the past six decades, supporting us and helping us grow from strength to strength."
Apart from its cable operation ACL has now moved its business scope to areas such as electrical switches and sockets, circuit protection devices (Breakers, trip switches and main switches), ceiling fans and many other electrical accessories. ACL is now positioning itself as a one stop shop business operation in the space of electrical accessories. ACL Cables PLC holds a market share of 70% with revenues of over Rs. 20 billion as a group.