ACL Cables Wins GOLD for 'B2B Brand of the Year' at SLIM Brand Excellence 2015
2015-11-05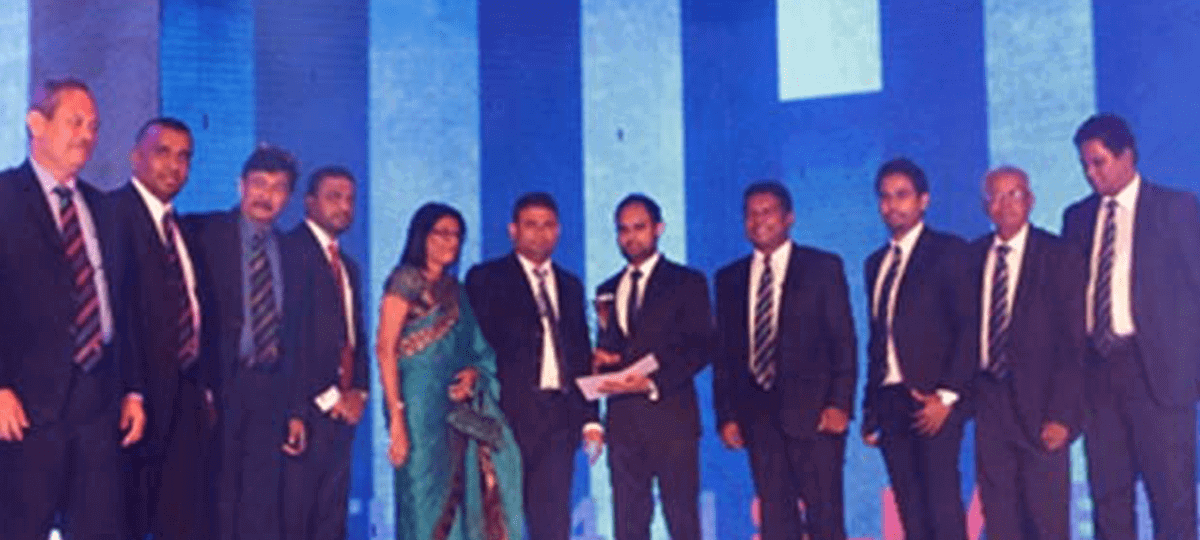 ACL Cables PLC, Sri Lanka's largest and pioneering cable manufacture clinched the prestigious Gold Award for 'B2B Brand of the Year' at the recent SLIM Brand Excellence 2015 Awards ceremony.
As a first time contender at this year's SLIM Brand Excellence Awards, ACL Cables has demonstrated the superiority of its branding and marketing initiatives and proved its stature as the respected industry leader in cable manufacturing by securing the prestigious Gold award.
The conferred B2B Brand of the Year Gold Award also recognises ACL Cables as a company that spearheads excellence in brand marketing and performance attaining the maximum value possible within its industry.
Organised by SLIM, the annual SLIM Brand Excellence Award ceremony rewards brand excellence at national level showcasing best practices in building brands combined with consistent innovation and strategic marketing among local companies. The gala event was attended by leaders from some of Sri Lanka's most admired brands.
"We're thrilled and humbled by this award," said Suren Madanayake, Managing Director, ACL Cables PLC. 'It recognizes our customers, who constantly challenge us to innovate, think and operate outside the norm, as well as our employees whose collective commitment to our principles of excellence and creative thinking underpin our brand and its value to the industry."
"We also thank our loyal customers who are a driving force and for giving us the opportunity to serve them. They inspire us to push the limits and bring the best to the table as their trust drives us. The result of these efforts is this prestigious award," he added.
ACL Cables operates in the B2B market segment providing cable requirements for mass projects nationwide as well as for prestigious global clients.
"Receiving this honour and recognition from a respected national marketing body validates our untiring efforts and tremendous traction and growth in the last year," Madanayake noted.
The recognition accorded at the SLIM Brand Excellence Awards 2015 is the latest in a series of accolades received by ACL Cables for its innovative marketing efforts.
In appreciation of its contribution to export expansion, ACL Cables was recently presented the Export Award for Global Excellence in 2014 at Sri Lanka's Global Commerce Awards. Affirming its commitment in management excellence, the company has also been listed as a LMD Top 100 Company for over a decade.
Today, having revolutionized the local cabling industry, the company offers innovative and comprehensive products using unique technology surpassing most rigorous industry standards. Presently, ACL Cables holds an enviable 70% market share and 14.5 Billion turnover as a group in the local electrical cable industry.
"We have grown from strength to strength to become the undisputed leader in the cable industry's business to business market. Today we have raised the bar and proved to the marketing as well as the business fraternity that ACL Cables is the leader and pioneer and remains the number one cable in Sri Lanka," Madanayake stated.