ACL wins double awards at SLIM NASCO 2016
2016-10-14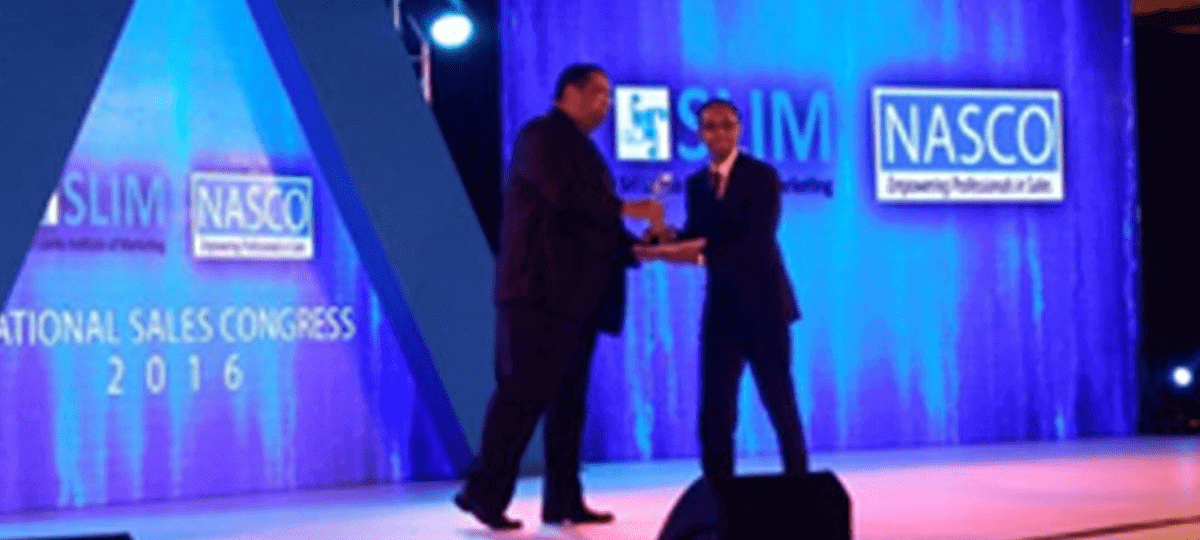 ACL Cables PLC, Sri Lanka's No. 1 cable manufacturer clinched two awards at the National Sales Congress (NASCO) organized by Sri Lanka Institute of Marketing (SLIM).
Top company performers, Janaka Yapa representing ACL Cables PLC and Sanjeewa Jayalath from ACL Electric (Pvt) Ltd. won bronze awards in the Sales Executive category in the Industrial Products and Services sector.
These accolades recognise the excellent sales service and overall performance contributed by both candidates during the FY 2015/2016 amongst peers in the industry.
Noteworthy, this is the first time ACL Cables fielded candidates for the NASCO awards confirming its commitment in building a superior sales force.
The SLIM NASCO Awards are much looked forward to premier annual event where outstanding sales personnel from a variety of industries and organisations around the island are recognised and rewarded. This year's awards attracted a record 500 entries. The awards also serve as a platform to identify rising stars within an organisation.
Candidates are selected based on submissions via a written entry kit. The final decision in electing the winners are made by an eminent jury panel which conducts a one-to-one interview with the short-listed candidates.
Commenting on this impressive win for the company, Suren Madanayake, Managing Director, ACL Cables PLC said, "Our Sales Team work very hard to produce outstanding results for ACL, and we thank SLIM NASCO for this important recognition of our top performers. These awards recognize their hard work and we too acknowledge their outstanding talents, efforts and dedication."
ACL Cables PLC, is the No. 1 Cable company in Sri Lanka with over 70% market share as a group.
ACL Cables PLC has been continually raising the bar within its sector, showcasing a strong performance and strengthening its track record along with relatively high value additions.
The company has introduced new innovative product categories such as, Fire Resistant, Fire retardant Cables, Fire Survival Cables, Aerial Bundled Cables, Low Voltage Transmission Cables and the finest range of electric switches and sockets available in the market through targeted research and testing laboratory.
Further strengthening its product portfolio ACL Cables PLC has also moved into the trading of superior trip switches, breakers and ceiling fans manufactured under stringent standards ensuring unmatchable quality.